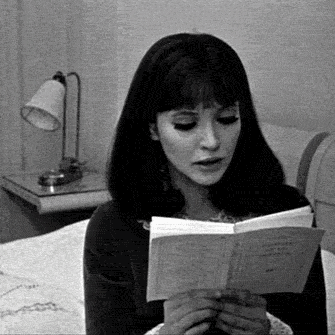 Why brand storytelling should be at the core of your Marketing strategy
Since the dawn of time – humans have told stories, and societies have responded. All powerful brands know that injecting the magic of storytelling into their marketing taps into people's emotions. While we always say that great product is 50% of marketing success – story is what will bring your values to life and connect with the consumer.
And that is the ultimate goal. So far, nothing is new.
However, as we have discussed over the course of this blog – the way in which brands can tell their stories has evolved profoundly over the past years. Today, a brand's narrative can be told through so many channels, that the story runs a massive risk of being fragmented. But it's still the past, present and future. So here's what you should keep in mind:
Be AUTHENTIC. Your brand story must be based in reality, even if it is embellished. Narratives that veer towards generalities, explanations and abstractions, or which insist on telling their moral or meaning – are advocacies, not stories. They lose their extraordinary ability to stimulate both the feelings and imagination of the teller and the audience.
Note the DISTINCTION.
A brand's narrative can set a company apart in a competitive sector. It can be the smallest things. For example – famed maker of Timepieces, IWC – a Richemont company, includes great heritage surrounding its American founder. This small notable fact sets it apart from many Swiss made competitors – injecting the American spirit into a European tradition.
Make the message UNIVERSAL:
A good story makes you feel something and is universal. People want to buy a car from a company they relate to and they understand. They want to see their values in your values and in your commitment to excellence; be inspired and intrigued. Storytelling is the most powerful way to convey these ideas.
Ford, for example, uses storytelling to emphasize its passion for its products. For the launch of the Focus RS in January the company developed an eight-part documentary on the making of the Focus RS sports car.  By releasing this weekly on their YouTube channel, Ford showed how a team of engineers worked under great pressure to meet tight deadlines and to deliver ultimate success. Showing that passion that goes into creating a car – that's storytelling.
Be CONSISTENT:
We know we are beginning to sound like a broken record here, but that's rather the point: in order to avoid having your message fragmented because of today's need to create multiple pieces of content across so many channels – you must CONTROL the message. Your hook must exist across all channels, no matter the execution. For example, let's take IWC's old tagline: "Engineered for men": bearing this in mind, all content for all channels will be created to enforce this one basic message. Yes, even when employing women to deliver the message. A great example of this has been their Globetrotter campaign – an influencer-driven content series "for men who seek out the most unique attractions around the world."
__
Above all, remember to create a full universe for your client. You are building the full picture around your brand. Marketers who can paint the pictures and create such personal relationships are well on the way to establishing long-term brand loyalty. In the end, we believe that story telling is not going anywhere: